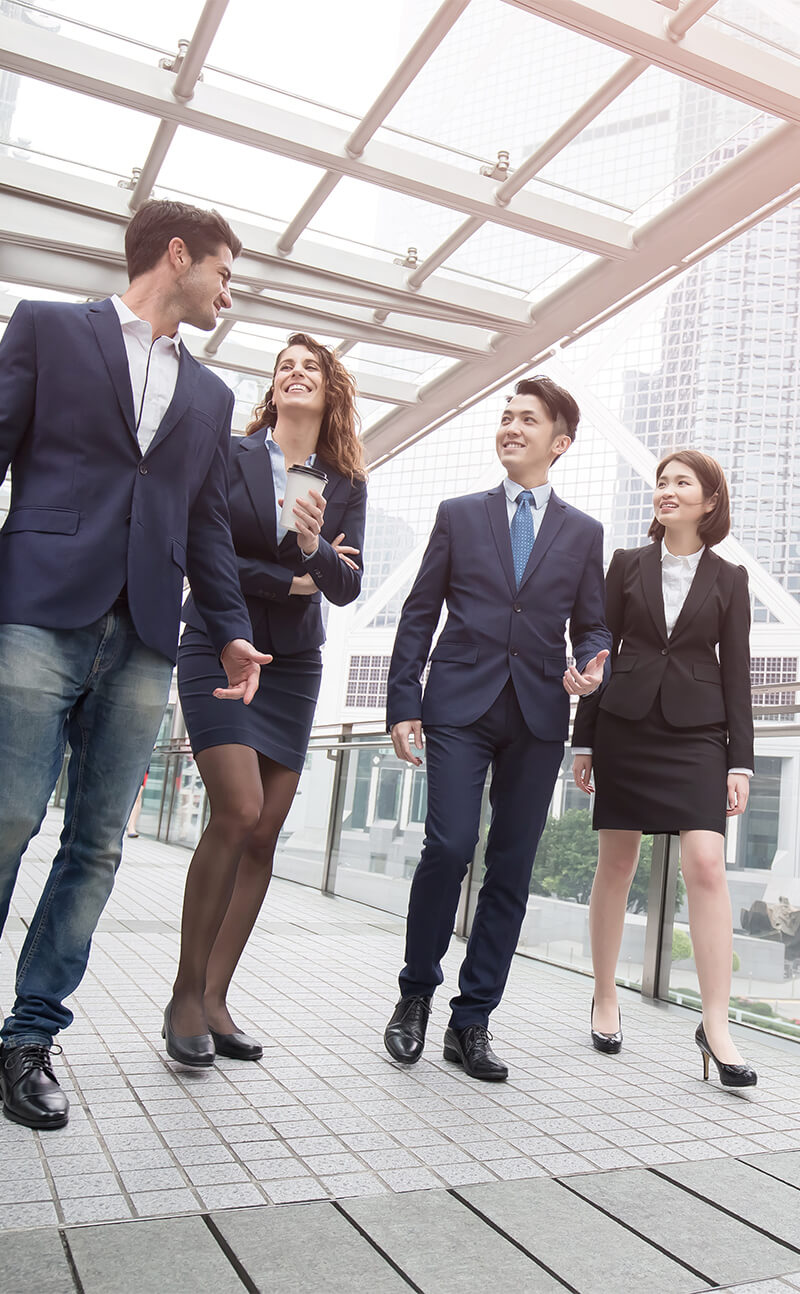 A.福利制度
員工是嘉德晶重要的資產,嘉德晶重視員工的專業培訓與員工福利,努力創造出一個優質的工作環境與生活,讓員工可以盡情發揮所長之外,也讓員工獲得心靈上的滿足。嘉德晶深信,身心健康、工作與生活兼具的員工,才能創造高效率、高品質的工作績效,更能與嘉德晶一同成長,創造出美好的未來。
-薪資紅利
員工紅利、員工配股、員工認股
-福利制度
三節禮品(金)、紀律獎金、績效獎金、認證獎金、激勵獎金、員工提案獎金
特休假、年假
教育訓練、升遷管道、員工國內外出差差旅費補助、退休金提撥
部門聚餐、不定時聚餐活動
員工休息室、員工休憩區、員工停車位

-完善的保險
勞保、健保、員工團保、員工國外出差旅遊平安險
B.教育訓練
-訓練發展體系
嘉德晶著重每位員工的專業培訓,依照個人職務及專業領域的不同,規劃屬於個人的職涯培訓,加強員工專業能力及競爭力,並能靈活應用於工作領域上使員工不斷成長、增加本身價值。
-完整訓練課程
・新進人員培訓課程:
為使新進人員能夠快速瞭解公司文化及適應工作環境,提供新進人員通識訓練及在職訓練,學習工作上所需的基本技能,使其能快速投入工作並得心應手。
・專業技術培訓課程:
規劃多元化專業訓練課程,如:技術研發類、品管類、財務類、人力資源類、生產管理類等,使同仁從基礎學習並能加以熟悉應用,以培養出具獨當一面之人員。
・管理才能培訓課程:
規劃基層主管、中階主管、高階主管培訓課程,協助主管更具有策略規劃及系統思考能力,能發揮工作上與管理上的綜效。
-多元化學習管道
・在職訓練:
依工作屬性規劃課程,加強同仁工作上所應具備之專業知識與技能,以增進各項作業之品質與組織任務之推展。
・外派訓練:
參加外部舉辦與工作上有相關性之訓練課程、研討會,增進同仁在工作領域上不斷吸收新知識。
・自我發展:
鼓勵員工利用工作之餘,自我充實與工作相關之知識、態度,培養員工自我成長的學習態度。
A.Compensation and Benefits
In LUCEMITEK, we provide every working partners with competitive salary compensation and welfare system as well as fair promotion channels so that every LUCEMITEK man is taken care of in living and in jobs.
-Compensation and Bonus
Offering employee dividend / bonus, participating in profit sharing.
-Welfare system
Providing gift / cash in 3 major festival and diversified cash incentive system. Providing annual leave. Complete training system, reasonable and smooth promotion channels, retirement reserve funds. Unscheduled dinner parties company wide and departmental gathering.
-Comprehensive Insurance System
Working partners are provided with labor insurance, national health insurance and group insurance. Overseas traveling insurance for working partners.
B.Training
-Training & Development System
LUCEMITEK gives weight in specialized trainings for every working partners and has built complete training and development system. Geared to each one's job and special field, career Planning is established for everyone to equip each of them with specialized ability and competitive capacity and facilitating each of them to applied in job field, so to let working Partners to grow and to increase own value and turn them from worker to talents.
-Completed Training Programs
Newly recruited training courses-In order to accelerate new recruited to understand corporate Culture and adapt to working environment, the Company is providing newly recruited with Guiding training and basic skill needed to perform job so that they may be familiar and skillful In handling their job rapidly.
Specialized Technical Training Courses-The Company makes available multiple specialized training programs for working partners, such as technical research / development, QC, HR, PC etc. so that they may learn, be familiar and apply in their job to be equipped for independent handling of jobs.
Managerial Skill Training Courses-Basic, middle level and high level officers are planned with training courses to help officers to acquire strategic planning and system thinking capability to gain synergy in work and in management.
-Diversification Training Channels
・On-the-Job Training-Courses:
Programs are planned per natures of job, working partners are offered to increase their professional knowledge and skill to improve quality of their works and facilitate the organizational take development.
・External Training-Attending external training courses:
programs related to the job of individual to increase the opportunity of working partners in continuously acquiring new knowledge in each working field.
・Self Development:
Working partners are encouraged to fill themselves up with knowledge, attitude related to respective job in off-hours and the Company is providing online network learning, library, reading club, etc. to build them with self development learning attitude.